Lessons Grade 5
Case Study 1: Identity
Students will begin with a self-reflection on their own identity that allows each student to consider what is important independently. This is a critical step that honors the unique and individual identity of each student in our classrooms. They will then watch a short interview with Latinx civil rights leader Henry I. Padrón-Morales about his identity. Students will explore concepts of race, ethnicity, and nationality through a video as well as consider how Latinx and Puerto Rican identity has developed. They will then participate in a discussion and restorative circle to share about their own identity and the identity of Latinx people. Students will co-create and affirm group norms that will provide the framework for how to safely talk about identity, race, and racism.
Case Study 2: Mystery Source
Students will explore various statistics from Monroe County through a structured source analysis of a Mystery Source. This activity is designed to help students practice their source-analysis skills and deepen their understanding of racial inequities today through an analysis of the Mystery Source, four graphs telling a story of inequities across Monroe County. Ultimately students will make a claim (their guess identifying the mystery sources) and support it with evidence.
Case Study 3: Common Source
Each student will have a copy of the Common Reading. The lesson focuses on the story of activist Roberto Burgos. The lesson begins by briefly contextualizing Burgo's story by showing the redlining and housing segregation faced by the Latinx community in Rochester, and the ways Burgos and his friends resisted. The teacher and students will read and analyze the first part of the common reading "Rochester Redlining Map 1938" together. Then, they will analyze the remaining parts of the common reading that includes a video interview with Roberto Burgos and the interview transcript to be read separately. In their teams of four, students will each be assigned a collaborative role (Capt. Context, Mister E, The Connector, or Credible Hulk) and will answer the corresponding questions on the Common Source. Finally, students will gather in a restorative circle and share their observations and inferences about the question for the day.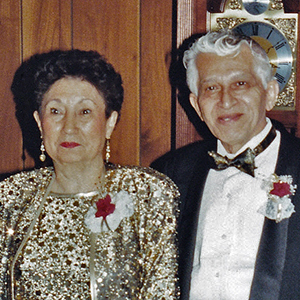 Optional Day: The Great Migration
The lesson begins with students sharing stories about their experiences moving into a new family home and identifying reasons why they moved. Historically, hundreds of thousands of people from Puerto Rico moved to cities like Rochester in the 1950s-1970s. They will be tasked with investigating the reasons these families moved through an analysis of primary and secondary sources on Puerto Rican people who moved to Rochester. It is also important that students connect the Great Migration to the challenges Southern Black people faced when they arrived in Northern cities such as segregation and racist policy.
Case Study 4: Jigsaw Source Sets Analysis
Students will explore race and equity in Rochester through a structured analysis of four sets of sources. This activity is designed to help students practice their source-analysis skills and deepen their understanding of the challenges faced by the Latinx community in Rochester and their resistance. These sources highlight the challenges that were often unique to the Latinx community in Rochester and center on the challenges faced by ENL students. The sets, especially the primary sources, provide a lens for students to collaboratively consider Rochester's history as well as a model for civic activism today.
Case Study 5: Restorative Circle
Students will explore the ways people and groups in both the past and present have worked to build a more equitable community in Rochester by participating in a restorative circle. Students will also identify what in their school and community they might change.